France's whiskey imports from India increased this year, the global trade data platform online reveals. The countries have shared a good amount of bilateral trade with each other for whiskey, and India has been one of the top trading partners with France for the exports of this beverage.
As per the availability of India export data, the value also reveals a downward trend in the recent quarters of 2022. While comparison on a year-on-year basis shows that there has been a surge in 2022, the quarterly comparisons of 2022 with each other show a downfall, bringing doubts over the exports of next year.
France's Whiskey Imports
France's whiskey imports in the past decade have been represented in the shown France import data below. The imports of whiskey in France, despite going through frequent fluctuations, have been constant in their import values ranging from 700M being the lowest and 900M being the highest.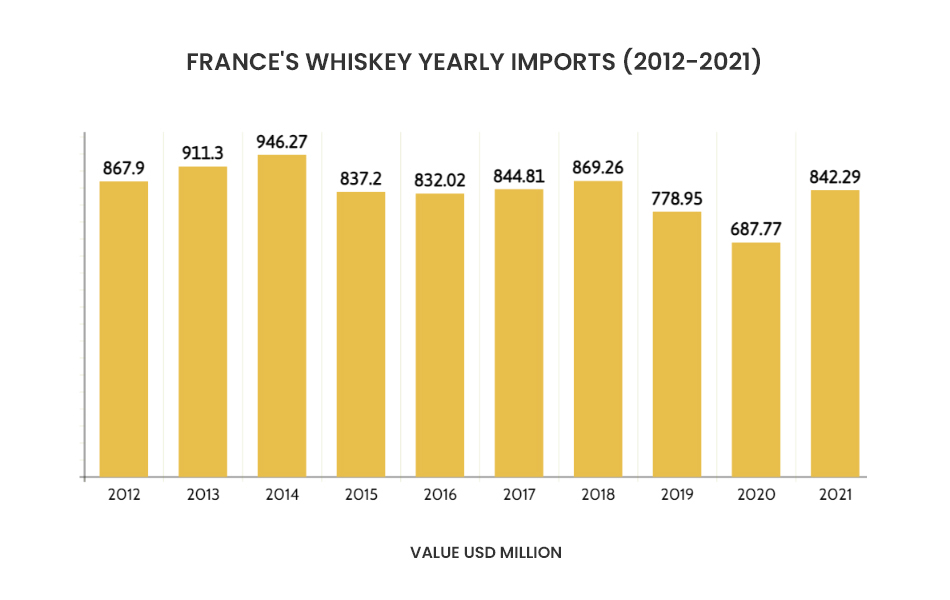 Top Trading Partners, 2021
According to France import data 2021, the top trading partners of France for whiskey imports are – the UK ($639.8 million), the USA ($78.2 million), Japan ($50.2 million), Ireland ($40.9 million), Germany ($12.8 million), and the other countries as shown in the list below.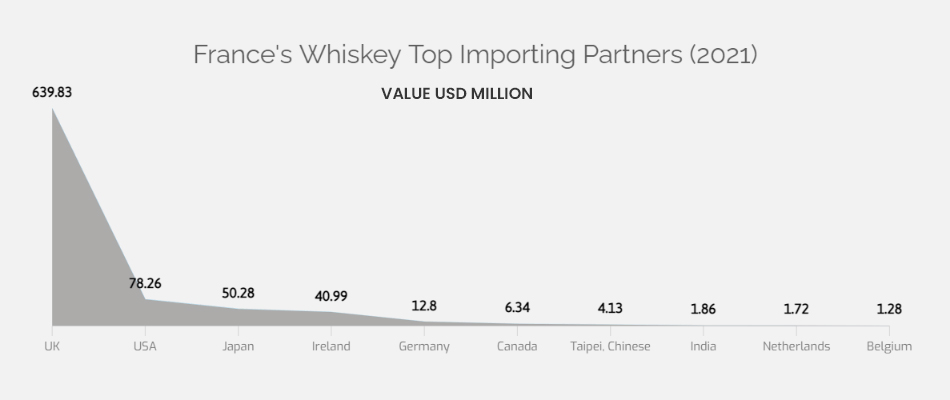 France's Whiskey Imports From India
France's whiskey imports from India in quarterly trends for 2022 have been shown below. The first quarter of 2022 accounted for $356.5 million in imports, followed by the second quarter of 2022 which accounted for $722.3 million in imports.
While the second quarter registered a surge, the immediate next quarter, the third quarter of 2022 registered a downfall as compared to its previous quarter amounting to $674.9 million of imports, followed by a decrease in the imports of the fourth quarter amounting to $319.7 million.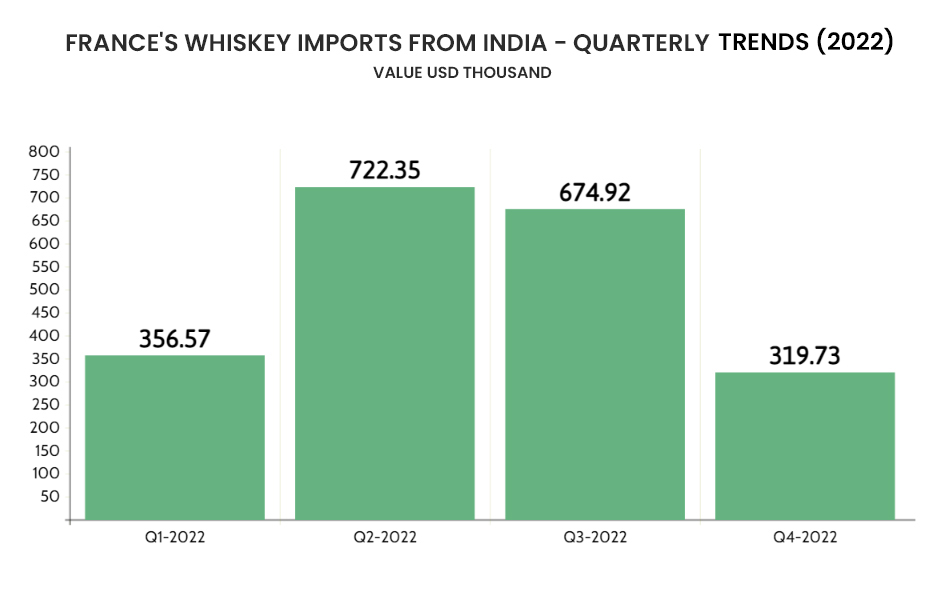 France's Whiskey Imports Comparison
France's whiskey imports from India on a quarterly basis have shown a downward trend, as seen in the data above. However, the data shown below represents the surge in the imports of whiskey from India to France for the ending year of 2022 compared to the year 2021.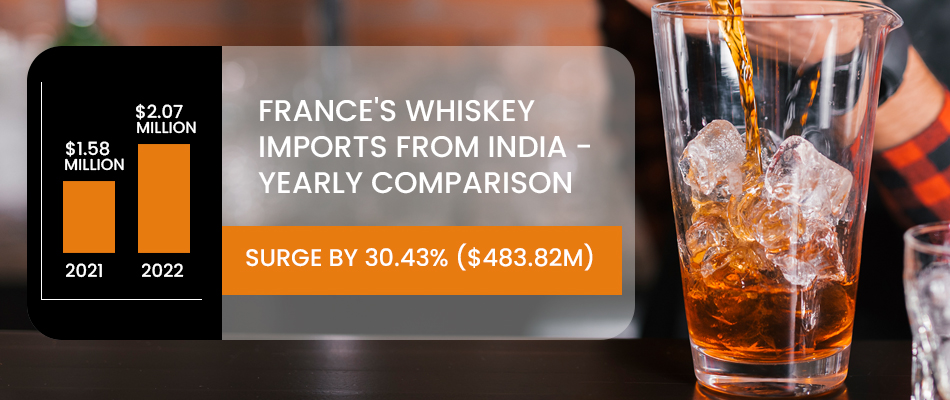 France's whiskey imports from India in 2021 amounted to $1.58 million, followed by the surge in imports in 2022, amounting to $2.07 million. The whiskey imports of France from India in 2022 increased by a percentage of 30.43% and increased by $483.8 million in value.
As seen in the import data above, France's imports of whiskey from India have increased by about 30% in 2022. However, the quarterly trends for 2022 show a downward trend by the end of 2022. This has brought speculations over the further increase in the imports from India to France.